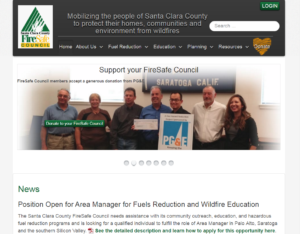 In 2014 this non-profit needed to find a new web developer, especially because it was time to migrate their Joomla website from 2.5 to 3.x. The necessary Joomla 2.5 template was not available for Joomla 3.x, but they wanted to keep the look of their current website. I migrated the website content, chose a current template and customized it to look like their current website. Now I update content and software regularly on this new website.  Santa Clara County FireSafe Council.
Custom Formatting for Joomla Contacts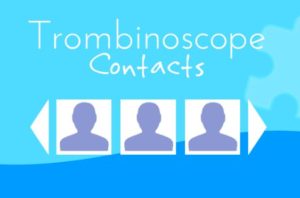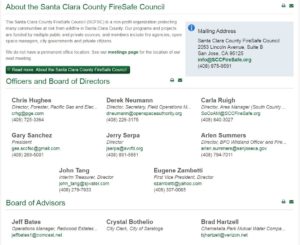 At the SCFSC website, we kept the organization's contact list in HTML on the About Us page, and in Joomla Contacts on the Directory page. This meant as personnel came and went, we had to update each contact in two places. Also we didn't like the look of the Directory page. I installed the Trombinoscope Contacts extension to embed the Joomla contacts into the About Us page, resulting in only one place to update the contacts, a new look that we like, and I still have the convenience of managing the contacts using the Joomla Contacts feature.